The musical experience is a twist on a tale as old as time.
📷 Credit: Disney
Epcot unveiled its new sing-a-long version of the beloved story, "Beauty and the Beast" during the opening day of Epcot's Festival of the Arts.
The new show takes place inside the former Impressions De France building at the Epcot Pavillion.
Everyone remembers the timeless tale of "Beauty and the Beast". A terrifying beast falls in love with a girl and during their friendship, the Beast learns to love another and thus breaks the spell and the rest is history.
Or so we thought.
Did you know their relationship wasn't all fate? Turns out the two love birds had a little help along the way to get to their happily ever after.
Angela Lansbury reprises her role as Mrs. Potts to retell the story from a new, shorter point-of-view. Le Fou's point of view to be exact.
You remember Le Fou right? You know, this guy?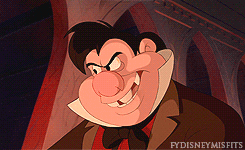 Apparently, besides being Gaston's right-hand man, he also played a key role in the pairing of Belle and the Beast.
From mopping the floor in the ballroom to preparing food in the kitchen, he was quite a busy guy behind the scenes.
The new show is a sing-a-long so be prepared to belt out songs like Be Our Guest, Something There and Tale as Old as Time.
If you aren't a fan of being in the chorus or don't know the words, you'll need a better excuse to avoid the sing-along. During the show song lyrics will pop up on the screen and keep you on beat.
The show lasts 15 minutes and can be seen from 11:00 a.m. to 7:00 p.m.
Before the show starts be sure to take a glance at the glass displays inside the waiting area. Tales As Old As Time: French Storytelling on Stage and Screen honors the costumes, music and artwork that brought French literature to life through cinema, theater, ballet and opera.
Inside the galleries, you'll find exhibits from Phantom of the Opera, Sleeping Beauty, Cinderella, Beauty and the Beast and more.
Be sure to check out this twist on the classic tale the next time you are strolling through World Showcase.